Today, communities from all over the world are coming together to give.
Today, you can give the gift of Hope to a child in need. A child like Lillian.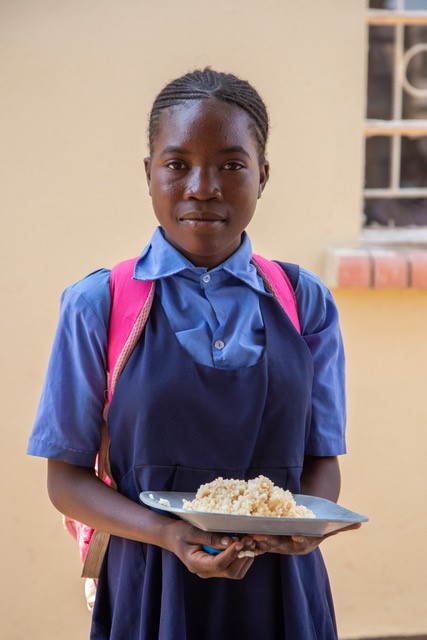 Lillian is a 15-year-old girl who dreams of becoming a doctor. She is from a low-income community in Zambia where she lives with her older sister and two younger siblings. On an average day, Lillian and her family only have enough food for one meal.
Though our partner, a local Christian non-profit, Lillian is able to attend school where she not only receives an education, but also a hot nutritious meal every day and weekly food to take home to her family.
"This food has really helped me and my family. Being able to have a meal makes a difference in my ability to comprehend what I'm learning and gives me the energy to study and focus. My family has also benefitted greatly, we are not as hungry as we used to be. We are very happy and grateful." – Lillian
Thanks to the generosity of our faithful partners, children like Lillian have a future. Your donations are bringing hope and changing the lives of families all over the world.
This Giving Tuesday would you consider a donation? No amount is too small, everything helps bring food to those who desperate need it. We know you have many choices for where to send your charitable giving, and that there are many needs right now. We're thankful you've chosen to partner with Feeding The Nations.
We pray you have a blessed Christmas season with those you love. Thank you.