2020 What a year! A year we're happy to see go! A year of natural disasters, unrest, financial instability, and COVID which has affected everything. But through it all, we have seen the provision of God through you, our faithful partners!
Thanks to your faithful giving, children and families in Malawi, Venezuela, Iraq, Zambia, Lebanon, Honduras, Cuba, Haiti and here, in the States, received food and necessary provisions. You gave hope and you gave love.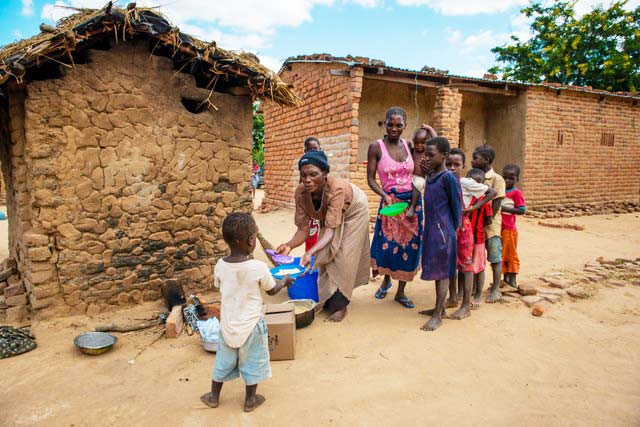 Heading into 2021, requests for food have only increased. So many places around the world are in desperate need. People are starving. Friends, that's not hyperbole. People, children, will literally starve if help does not come soon.
Can you help? Can you send a special year end gift today?
Hebrews 6:10 says "God is not unjust; he will not forget your work and the love you have shown him as you have helped his people and continue to help them." Would you send a special gift at this time? Your timely support means so much to so many.
Thank you.