We have had a vision to build a warehouse of our own at our ministry headquarters in South Bend. And that vision has become a reality.
The Lord placed on our hearts the need for this facility so that we could respond quickly and efficiently to people around the world and in our own nation during times of disaster and great need. Many have partnered with us to make this vision a reality. On Saturday, June 25, we celebrated the warehouse with a dedication ceremony and ribbon cutting.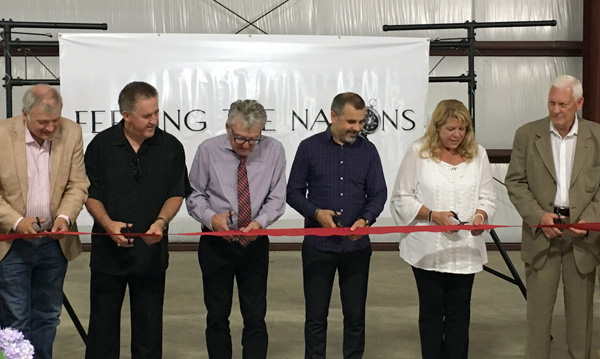 Around 125 people joined us, including Congresswoman Jackie Walorski and her husband, Dean Swihart. The event took place during Provident Ministries' annual Summit, so speakers Jess and Paula Gibson; missionary Carl-Gustaf Severin from Word of Life in Sweden; and Israel Pochtar, director of Voice of Judah Ministries in Israel, were with us to share words of encouragement and prayer.
Representative Walorski presented Feeding The Nation's (FTN) president, Steve Sumrall, with a plaque from the state of Indiana and offered congratulations for all the work FTN has done over the years to fight hunger.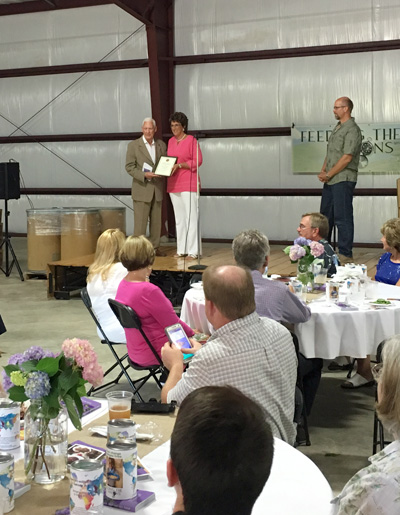 Many people gave sacrificially to see this dream of the warehouse become a reality. Thank you to all who have given. While the doors are open and we anticipate the food to come, there is still more work to be done—including electrical and water/sewer hook-up—before the facility is 100 percent complete.
Prayerfully consider how you can help us complete the warehouse. There is still time for you to give to the warehouse project. This is about more than just a building. It's about reaching people in their greatest time of need, responding to emergencies, feeding the hungry, sharing the Good News, and being His hands and feet in action.
We all have a part to play. Together we can make an incredible Kingdom impact. Because of your generosity, thousands of fathers, mothers and children will have hope for another tomorrow and the certainty of an eternity with Christ.
Save
Save
Save
Save