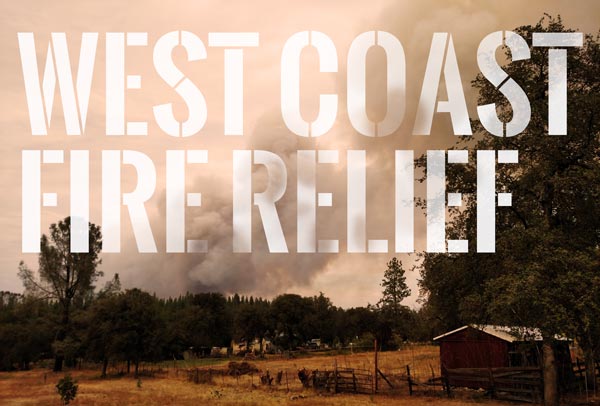 Photo© Fraser Hardie, used by permission //
For weeks now, fires have devastated the West Coast. Huge portions of California, Oregon and Washington state are burning. Business have been destroyed, homes, belongings and livelihoods lost, people displaced with nowhere to go. The situation is heartbreaking.
What can we do? Feeding The Nations is sending supplies to a local church in Oregon that is providing shelter, food and water to those in need. Can you help?
Let's come together as the body of Christ and send relief to those who are hurting.
Thank you for your generosity. Please pray for the fires to cease, and pray for the first responders fighting the fire.