Throughout the month of July, we sent over 544,320 meals to our new partner Northern Friends of Haiti that feeds 3,000 children a day. This organization works in the upper mountain valley of south Bayonnais. The region lacks clean water sources and has no power or other services. An estimated 10,500 Haitians live in this 45-square-kilometer valley that is comprised of 17 villages and surrounded by mountain ranges on three sides. Vehicle access to the area requires driving four miles on rough dirt roads before descending into a riverbed and driving up another two miles. From that point, two hand-excavated (with picks and shovels) and maintained roads climb to the upper valley.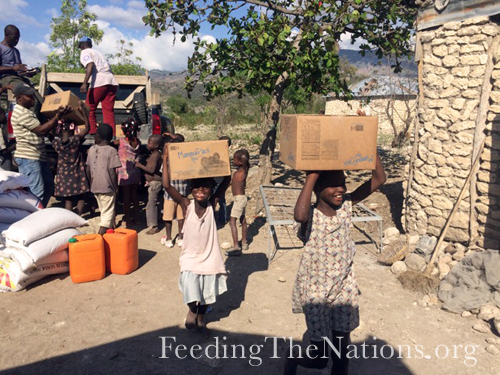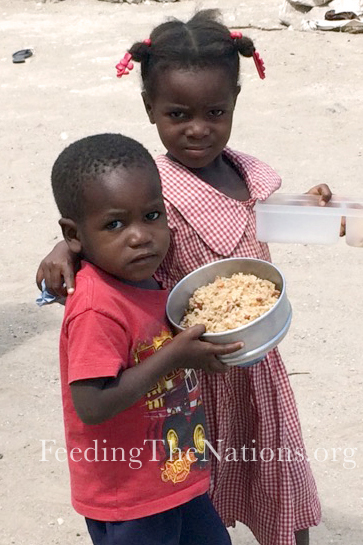 We are grateful for this new partnership as we are able to reach people who are living in a desperate situation. Since the beginning of 2015, this area of Haiti has been facing a persistent drought. The lack of rainfall left crops weathered and dead, depriving these subsistence farming communities of food needed for their survival. The farmers and families caught in this severe drought have no water to irrigate. In fact, they barely have enough water to drink. Their lack of defense against this sort of calamity has been further burdened by the fact that this region has not been declared a disaster area, so it receives no governmental or relief efforts to provide assistance. We thank everyone who has made it possible to reach this region with much-needed food.
If you'd like to help us continue to reach Haiti and other nations, donate today.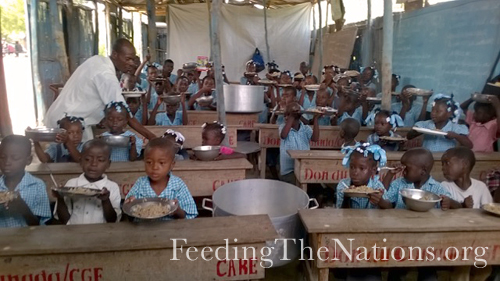 Save
Save
Save