Over the past few years, we have helped feed thousands of children in Haiti on a daily basis thanks to our long-standing partnership with Fishers of Men Ministries in Port au Prince, Haiti. In 2016, we sent multiple shipments of rice/vegetable meals that were distributed to 6,000 children each day in 24 schools and orphanages throughout Haiti.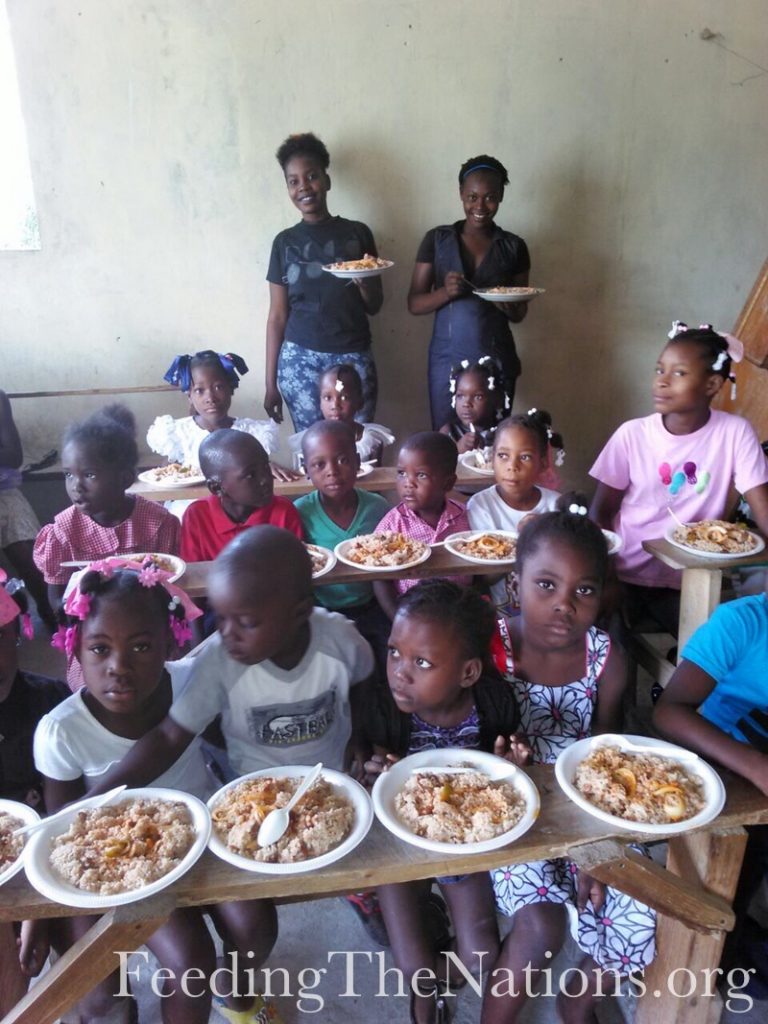 The food is making a difference! Just take a look at this letter from Fedrique Tarjette, missions director for FOMM:
Thank you for helping us to feed children and families in Haiti and making the lives of the people of the nation better.

Some of Haiti's poorest population live on less than $1 a day, while about 80% of the country lives on less than $2 a day. The country's estimated unemployment rate as of 2010 was 40.6%. In Haiti 90% of the schools are private schools. These are very diverse in terms of quality, focus and resources, and are run by religious organizations, non-governmental organizations or for-profit institutions. Being privately owned, these schools usually require payment of tuition fees. Along with the cost of transportation, books and the mandatory uniforms, it is very difficult financially for Haitians to send their children to school.

FOMM has been able to provide daily meals in 24 private schools all throughout the nation. With parents already struggling to provide for their families in other aspects of life, it is also difficult for them to provide the adequate meals needed in order for their children to receive the proper nutrition. This issue of nutrition in turn affects the students' ability to successfully obtain a proper education. With the help of the FTN (Feeding The Nations) school meal program, we are able to not only boost the students' motivation in school and, therefore, improve their learning abilities, but also are able to boost the morale of the school staff and the parents as well.
Thank you to everyone who joined with us to make this school meal program possible. Help us continue this mission and others like it by clicking the button below: