Since Feeding The Nations first began, we have been feeding children in Haiti on a regular basis. This is thanks to our long-standing relationship with our partners-on-the-ground, Fishers of Men Ministries International (FMM). Feeding the hungry is a group effort! It takes many hands to reach those in need. Partnerships such as this one have made it possible for us to impact the lives of thousands of children for eternity.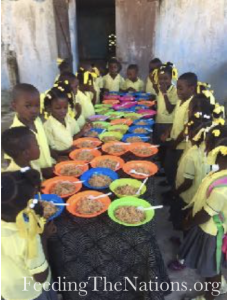 We recently received the following update and note of thanks from FMM's mission director:
For more than a decade Fishers of Men Ministries has been distributing MannPack-Rice Soy Protein Packages throughout Haiti to 25 different schools with around 4,000 students. These schools are located in rural areas where living situations aren't as fortunate. Thanks to the help of ReachNow International and Feeding the Nations, these meals have been an encouragement to the communities to help further the education of these students. Since the program began, we have followed up on their activities and have seen an improvement within the communities. Though we cannot solve every one of their problems, every contribution has helped! We are grateful for Feed My Staving Children and their partners for making this great nutritional package available to ministries like ours around the globe.

Thank you for your kind support in the lives of these children!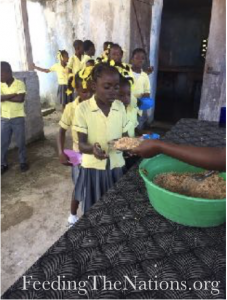 On behalf of the kids above and thousands like them, we say thanks with grateful hearts for our partners and people like you who make missions like these possible. Won't you join with us to continue blessing the poor of this world? Simply click the button below.
SaveSave