The city of Baltimore experienced looting and vandalism in response to the death of Freddie Gray. After the unrest settled, the city gathered its non-profit programs and hosted a community support day at Mondawmin Mall, the epicenter of the riots.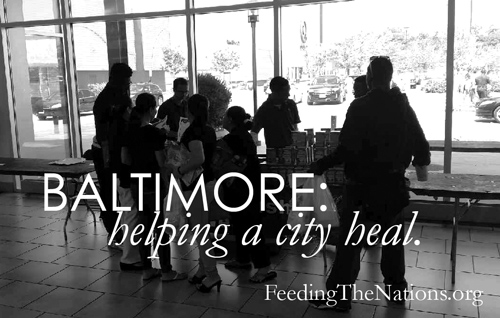 Feeding The Nations partnered with Rite of Passage to provide 2700 bottles of children's multivitamins and meals. Students handed out a portion of the vitamins to families in need, taking pride in what they were doing and how they were helping their city heal. The remainder of the supplies will be distributed to others in need.
Thank you to all who helped us provide this important nutrition for families within our own nation. Continue to pray for Baltimore and healing within the city. And, please help us reach more people in need by visiting our donations page.