As I write this today I am looking forward to receiving a stimulus check in my bank account. Now the question is, what am I going to do with it? Pay off some debt, build our savings? Maybe go on vacation or buy new shoes? I could also help a neighbor in need or bless a ministry that is doing good things in the Name of Jesus.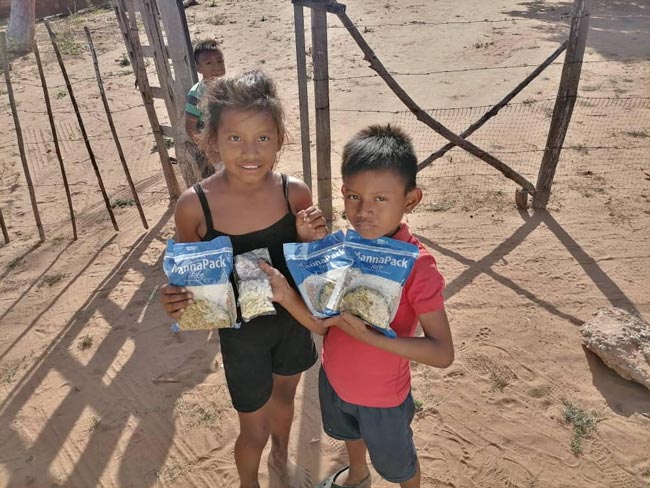 We all are facing this same question. What are we going to do with our stimulus money?
If you do not live in the United States, you are probably not facing the question of how to spend your stimulus check.
The question in Venezuela is more like "will there be any gasoline left at the gas station when I get to the front of the line?" In Cuba they are asking "will there be any chicken left at the market counter after I fight through this crowd?" In the refugee camps in Greece they are asking themselves, "Do I have any hope for a future?"
You and I can be a stimulus for people who will never receive a check from their government. We can send food, hygiene products, clothing, building supplies, school supplies and much more through Feeding The Nations. We currently have all these products in our warehouse available to send to those in need!
We all love Jeremiah 29:11 don't we? "For I know the plans I have for you says the Lord, plans to prosper you and not to harm you, to give you hope and a future." I believe God is calling us to be part of a hope a future for someone else. We can help send food and supplies with the hope of Jesus Christ to so many people around the world who are suffering. What a stimulus for life!
Join us by giving whatever you can. You can give today on our website, www.feedingthenations.org, or with a phone call (574) 968-1566 or even a text through our text to give program. Simply text "myftn" and your dollar amount to 28950.
Thank you for your generous giving.
– Josh Page-Wood