Summer is in full swing and it's a great time of the year! Relaxing with family, kids on summer break, everyone trying to soak up summer fun and sun. In our part of the country, we went from winter almost straight to summer, from too much rain to not enough. Of course, you can't please everybody. Folks who were just complaining about the snow are now complaining about the heat.
Wherever you are, I pray that you are having a good summer, full of rest and rejuvenation.
Here at FTN our summer has been busy. Precious children around the world are still struggling to find food. Hunger never takes a summer break. We've had requests from ministry partners on the ground asking for help. This summer, we have sent food (carefully and cautiously) to Venezuela, Zambia and Haiti. We are planning on sending food to Greece, a country still in the throes of a refugee crisis.
If you would for a minute, take a look at the picture below. Look at this precious child. This little girl is a refugee living in a refugee camp in Greece. When I look at this picture, I can see hurt, pain, maybe fear. She doesn't understand why her world revolves around finding safety and food. But I also see hope. Hope for a future, for food, security and the love of God.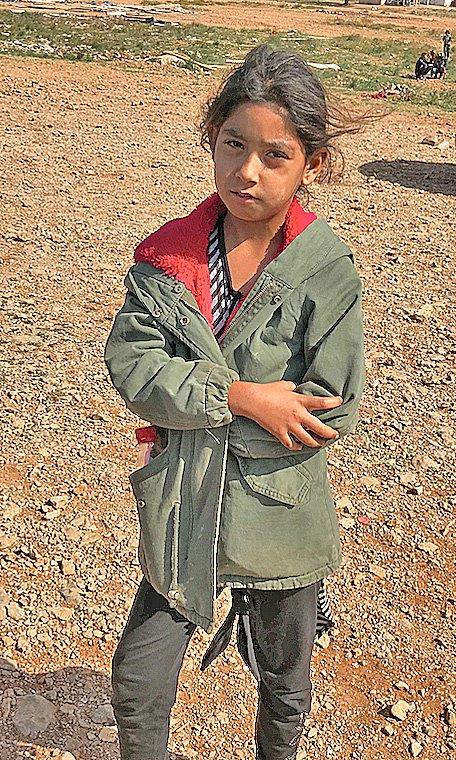 You can bring her hope. You can make a difference in her life and the lives of many others just like her.
A gift of $50.00 will feed one child for the next three months. Your gift will bring food to children in orphanages, children in Greece living in refugee camps, and children in Roma camps.
You can make a difference. You can impact their future. Please visit our donation page and consider a gift of $50.00.
Thank you for your giving. God Bless.
For the hungry,

Steve Sumrall
President