This week my training for the Ironman 70.3 triathlon continues. More importantly, so does hunger and starvation for millions of people around the world. The whole point of my competing in an Ironman 70.3 triathlon is to help these people. Whether they face drought, extreme poverty, tsunamis, earthquakes, wars, hurricanes or any other type of extreme challenge to their survival, Feeding The Nations wants to help.
We may never meet 99.99 percent of the people FTN reaches and neither will you. One of the people we helped in the past we refer to as, "the girl in the white dress." Maybe you have seen her picture in one of our past mailings or social media posts. She is a little Haitian girl who you and I helped when she needed it most. She had just survived one of Haiti's recent natural disasters and was fed by one of our partners on the ground in Haiti.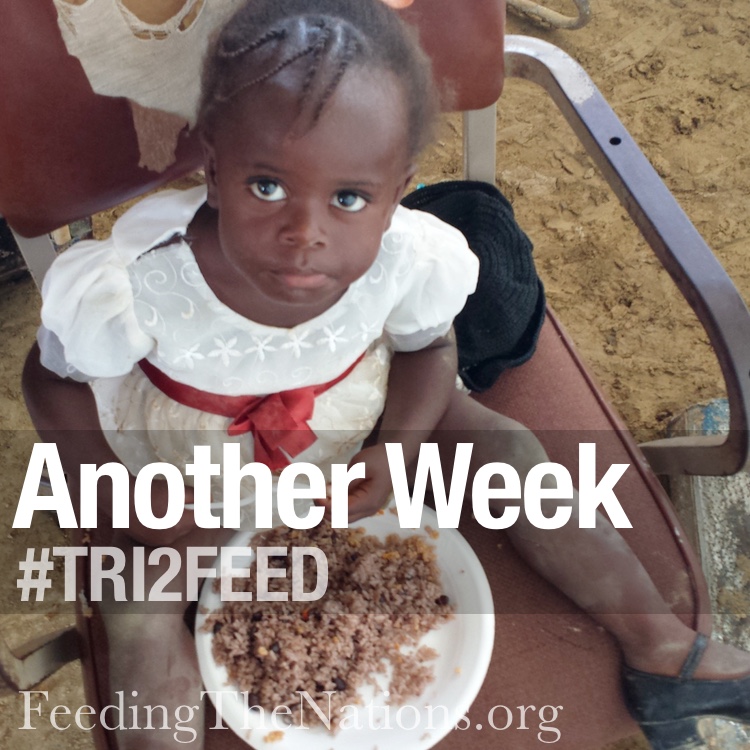 Today let us focus on kids and families, the elderly and the refugee who need people to help them. They need people to donate. Donations change lives like the life of a little Haitian girl in a white dress. Please join me by donating today, so we can help people in need whom we most likely will never meet.
Simply click the button below and choose "#TRI2FEED Ironman Triathlon."

Or, text your donation. Text the dollar amount you wish to give to 28950 and designate "ftnkids." You'll then be prompted to provide your credit card and contact information.