Imagine arriving in your homeland where you can finally settle and lay down roots. Imagine both the joy and the uncertainty of settling into your new home.
Recently, Feeding The Nations partnered with Beit Hallel Congregation, Voice of Judah Israel and Global Aliyah to provide essential household items, food packets, legal assistance and, most importantly, prayer and fellowship to 50 Ukrainian immigrants who are new arrivals to their homeland Israel.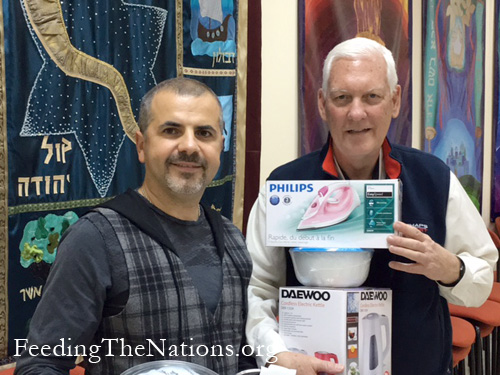 Pastors Steve, FTN president, and Diane Sumrall visited Israel and spoke to these courageous immigrants who left behind everything. The pastors expressed why Christians love Israel and are standing with them, even when our governments haven't been so kind.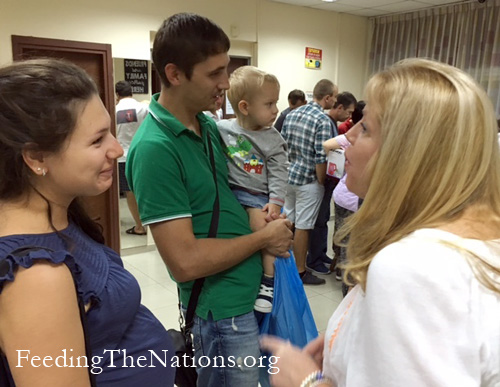 The immigrants' needs are great and their expectations of a new life in Israel are high. After a welcome program consisting of concert vocalists, and short addresses led by Pastor Israel Pochtar, the immigrants received a gift package of assorted kitchen items and small appliances, a blessing as they start their new lives in Israel. Many of them stopped to thank Pastors Steve and Diane for the generosity of FTN Finland and USA. Many of them registered for a tour outing to Jerusalem offered during the program where they will have the opportunity to visit many of the Biblical sites and participate in a special presentation in one of the international churches there. After receiving these gifts, a number of families lingered to fellowship and experience the love of Jesus through the staff and volunteers from Beit Hallel Congregation.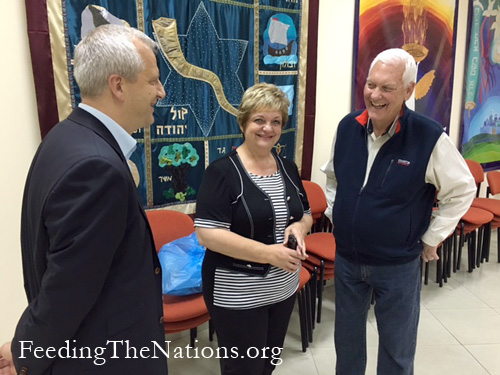 Thank you for your prayers and financial support for Feeding The Nations. God has promised to bless those who bless His people Israel. May He reward you richly for your love for Abraham's descendants.