Don't think you can make a difference in the life of someone on the other side of the world? The truth is it doesn't take selling all your worldly possessions and stepping onto an airplane to impact lives of those in need around the globe. Want proof? Take a look at what Feeding The Nations is doing in Zambia right now.
Through our partnership with organizations like Gleanings for the Hungry, Stop Hunger Now and Feed My Starving Children, we feed over 10,000 kids each day in Lusaka, Zambia, who are being served by Family Legacy Missions International.
"These meals provide the nutrition needed to help our kids remain focused and alert during classes and not complain about being hungry," said Doug Harrison, Family Legacy's COO/CFO. "Family Legacy serves the orphaned and vulnerable children in Lusaka, Zambia, so for a large percentage of our children, this meal represents the only meal they receive each day."
Recently, we provided over 870,000 meals that will be distributed over several months. The supplies in this shipment will bless students at Legacy Academy schools and elsewhere over the months to come, giving them food security, so they can focus more on studying.
Meals also went to over 600 orphaned and vulnerable children living at the Tree of Life Children's Village. Not only did the food offer important nourishment and something beyond the more common staple of corn meal, but it also gave the children the chance to cook. As a result, the children had the opportunity to practice a vital life skill and they were more attentive in class thanks to full bellies.
Thousands of children are being fed each day because of people like you, people who are on the other side of the world, but who want to make a difference. These photos show just a handful of the lives that have been touched as a result of someone else's generosity.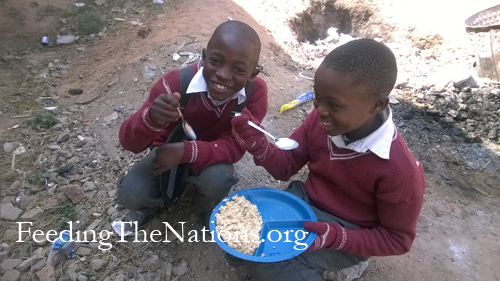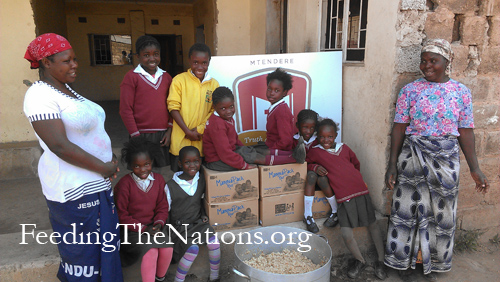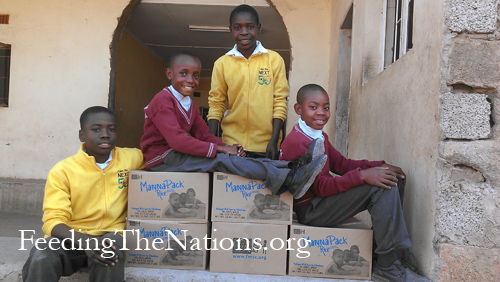 You can help us reach more children with food and hope by simply joining with us today. Any amount you give can make a big impact on the lives of these children. Simply visit our donations page for more information.