God's Perfect Timing Feeds Hurricane Victims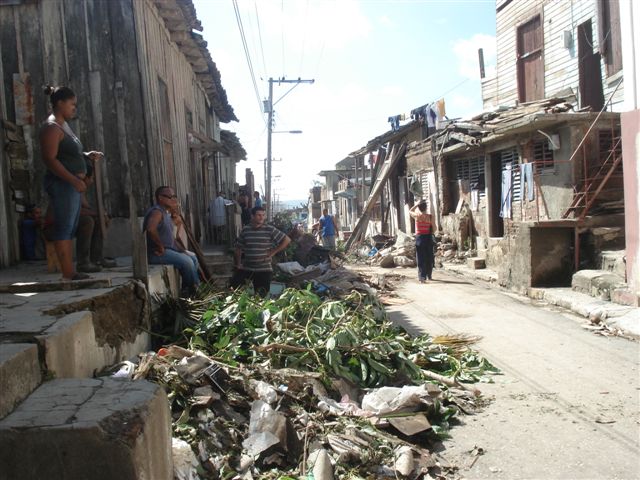 For years, Feeding The Nations has tried to reach Cuba with humanitarian aid. It has been a long journey, but earlier this year, we were finally able to send two 40-foot containers of food to the Western Baptist Convention in western Cuba. Little did we know that some of those provisions would be in place for immediate mobilization and distribution when Hurricane Sandy struck Cuba's eastern coast.
The first two shipments of food that reached the country totaled 70,000 pounds of food. The first 40-foot container filled with breakfast product was shipped in June. The second container with 272,000 rice/vegetable meals was sent a month later. That second container had just cleared customs and was in the early stages of being distributed through various children's programs when the hurricane made landfall in the eastern provinces. The Western Convention leadership who was distributing the food immediately sprung into action. Though the need was great where they were, they knew the victims needed the food even more. They filled two truckloads with food and traveled through the night from Havana to Santiago de Cuba, covering over 450 miles. Their efforts of selflessness are a shining example of God's love and grace.
When the hurricane struck, FTN went to work immediately, securing 127 tons of emergency food, and arranging shipments for the distribution of the provisions. Some of this happened before Hurricane Sandy struck the eastern coast of the United States. On November 1, the first shipment of 272,000 rice/vegetable meals was sent to Cuba, followed by a shipment of 42,000 pounds of dried peaches and nectarines, on November 5, and another 272,000 rice/vegetable meals were sent November 7. The fourth shipment consisted of 43,000 pounds of dried vegetable soup mix that will produce 1 million bowls of soup and was sent November 13th. The fifth and sixth containers will ship in early to mid December.
We give praise to God for His perfect timing of having those rice/vegetable meals ready for distribution the moment Hurricane Sandy struck. We thank our partners who have made it possible to ship another 127 tons of emergency food. And we want to thank you. Your prayers and support make this all possible.