As the war rages on in Ukraine, your generous giving has fed, clothed, and provided shelter for thousands of Ukrainian families fleeing violence. Ukrainian refugees in Poland, also families immigrating to Israel and those displaced within Ukraine, are being helped.
Thousands of Ukrainians have relocated many times in country and the bombs have followed. Within some areas of Ukraine supplies are extremely limited. There are places with no water, no heat, no electricity, and no functioning grocery stores. In other words, there is very little, and the people are in great need.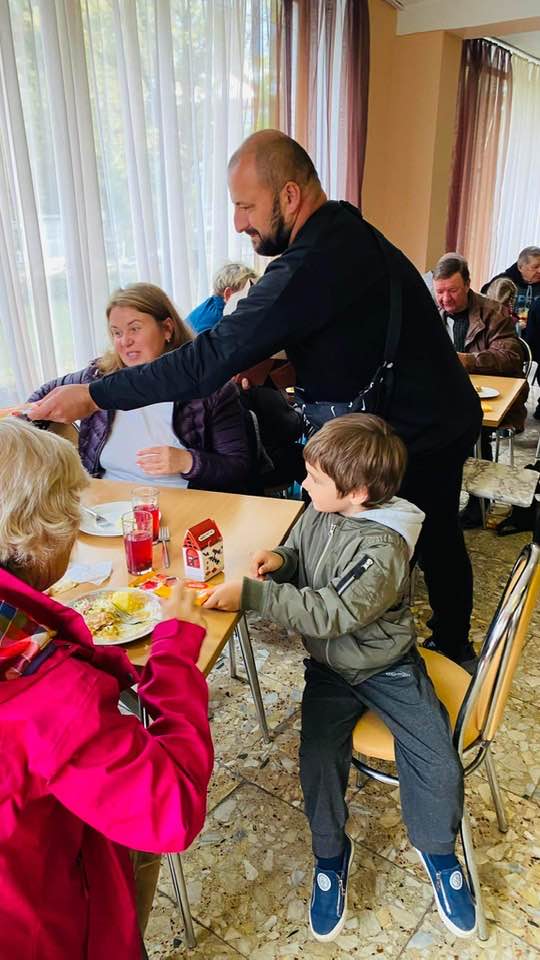 Thanks to your heart of compassion, families are being fed hot meals daily, and, a container filled with 41,160 pounds of food, hygiene products, warm clothing, blankets, shoes, and other much needed items recently left our warehouse here in South Bend bound for Poland. It will be trucked across the border into Ukraine where it will be distributed amongst churches and non-profits giving aid directly to the people.
Your generosity made this possible. Thank you. Families are being ministered to and shown the love of Jesus. You are making a difference.