We have a big challenge ahead. We have food ready to send, but we can't get it where it needs to be.
Over the past few months, our hemisphere has been hit by multiple disasters. A series of hurricanes brought devastation to our states, the Caribbean and Central America. Then in September, Mexico was struck by an earthquake that registered 8.1 on the Richter scale.
There has been an outpouring of gifts to these devastated island nations, Mexico, and our own country. But there is more to do.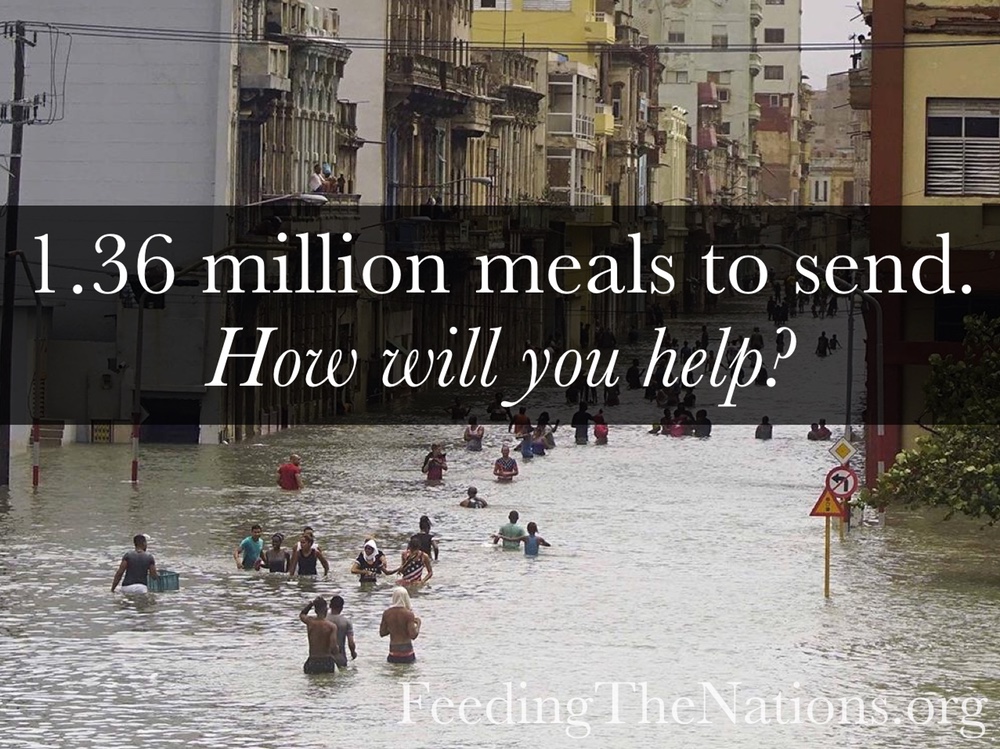 We have a warehouse full of food that needs to go to these stricken nations. But we don't have the finances to send it.
We have 5 containers, each 40-feet long and carrying over 272,000 meals ready to go. Each one costs almost $6,000 to ship to these countries.
That's $30,000 to send 1.36 million meals.
Will you help?
People's lives have been turned upside down. Some are still living in the dark. Now is the time to get this food to those who need it most. Let's not delay.
Send your best gift today.
"For God is not unjust to forget your work and labor of love which you have shown toward His name, in that you have ministered to the saints, and do minister."  ~ Hebrews 6:10