This Giving Tuesday, let's give more smiles.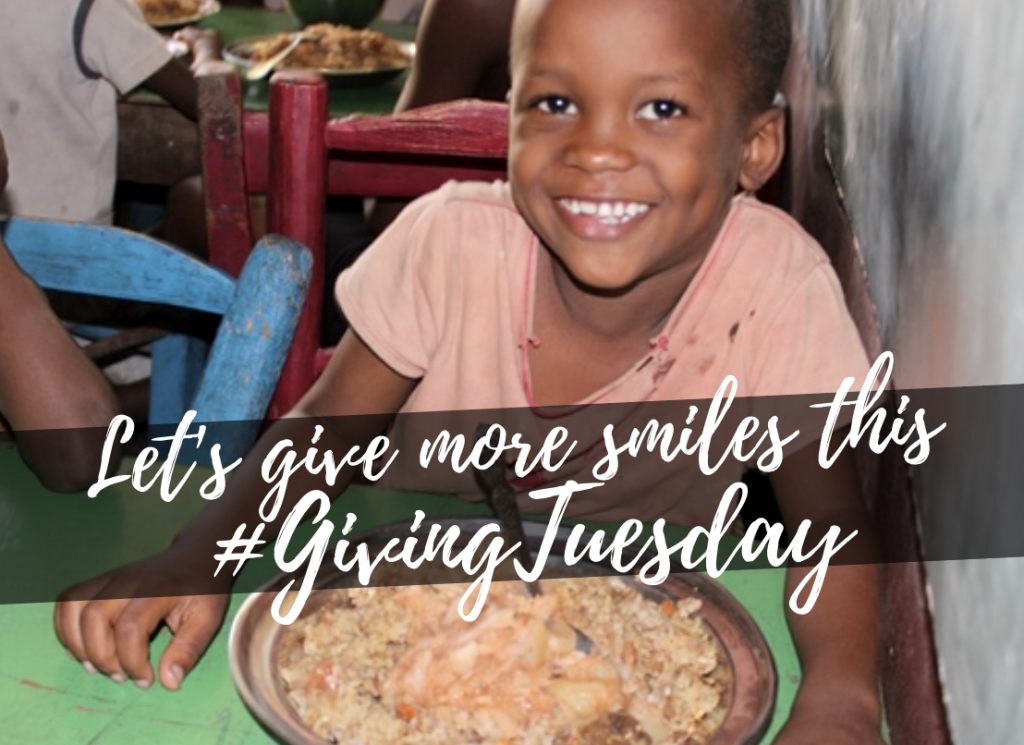 Right now, we are feeding 3,000 children on a daily basis in schools and orphanages in Haiti. Plus, food and supplies that we have sent are meeting immediate needs and being distributed in:
Honduras
Iraq
Zambia
Guatemala
These are just a few of the nations that we have helped throughout 2018. Because of people just like you, we are making a difference RIGHT NOW in the lives of children around the world. We are not just sending food; we are also giving hope and the love of Christ to those in need.

So, on this Giving Tuesday, join with us in making more missions like these possible. Your giving can make an enormous impact. Consider this:
$45.00 will feed one child for an entire year.
$180.00 will feed a family for an entire year.
How many people can you feed in 2019?
Make a difference on this Giving Tuesday and click the button below.