1 out of every 4 children between 5 and 14 years of age in Malawi are engaged in child labor. That's close to 1 million children.
Here are a few more astounding facts that our partners, Iris Africa in Malawi, reported to us:
Planting and harvesting crops, catching and selling fish, quarrying and mining are reasons to keep children home from school.
Some children participate in hazardous work, such as producing tobacco, where they risk illness from nicotine absorption and exposure to pesticides.
Human trafficking of children for labor in Malawi is both internal and external.
Typically boys are trafficked to work tobacco farms or to fish in Tanzania where they are forced to work in debt bondage without the resources to return home or provide for themselves.
Girls from rural areas are enticed with gifts from brothel owners who later force them to engage in commercial sex.
So how can your donations to Feeding The Nations prevent child labor and human trafficking? Because each meal we are able to provide to places like Iris Africa is another reason for a family to send their child to school to learn and be fed, instead of into a field or a debt bondage or a brothel.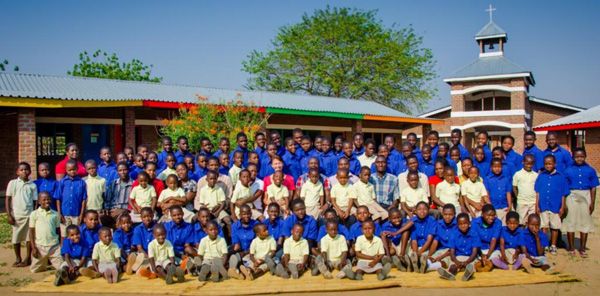 Your donations matter. They matter to these children pictured above. And they matter to the others who aren't pictured here, but who have and will receive food and the love of Christ through what we do.
To help us continue to make a difference, click the button below.