On November 18 and 19, Jeff Nicolet and a group of supporters will drive from South Bend, Ind., to the Mackinac Bridge in Michigan, all in an effort to bring awareness to a great need. They will drive 1,000 miles in two days with one mission in mind: to feed hungry people around the world.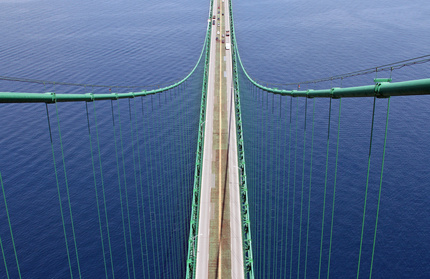 For over a decade now, Jeff has taken a unique approach to making a difference and supporting Feeding The Nations' (FTN) efforts. He has raised thousands of dollars by asking others to support his ride by donating to FTN.
"I felt a responsibility and ownership to take food and hope to those countries, but I didn't have a way to bridge the gap between where I am in Indiana and where the food goes to other countries," Jeff said. "I thought the best way to demonstrate that gap would be to do a symbolic ride to the biggest nearby bridge and ask for support."
If you would like to support Jeff's drive and help feed those in need, simply click here.
(Photo credit @Buildings and Architecture – Fotolio.com.)
Save
Save
Save
Save
Save
Save
Save